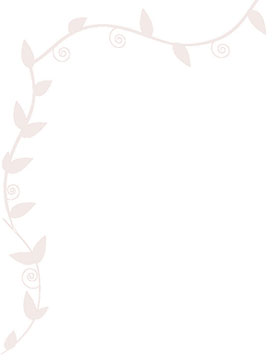 Welcome to our eye clinic! Our mission is simple. We are here to serve you, our patient, with the highest standard patient care, the best trained medical and surgical skill, compassion, effective communication and the most advanced technology. We are here to help those who need help.
Your Title Goes Here
First Visit to Our Clinic
On the day of your visit to our clinic, here are the few tips to help your visit.
Please Bring your Valid OHIP Card.
Bring your glasses (or Glass prescription if you have), your eye drop bottle and a list of all your medications and your doctor's referral letter if you have it.
All doctors and staffs speak English, Cantonese, and Mandarin. In addition, Dr. Lu speaks Shanghainese. If you and your beloved one does not speak English or above, please bring a Translator with you to assure effective communication.
Please bring a pair of sunglass , sometime dilating drops will make your eye sensible to light for few hours.
Your visit may include a dilated exam and some tests, so please prepare your visit may take up to 1-2 hours.
Parking is $ 2 dollar per hour above ground parking and around the building. You can also use 240 Duncan Mill building parking (on the top of the ramp).
There is wheelchair ramp at the back of the building.
If you have any further question, please call us at 416-444-7502
We welcome you and we are looking forward to seeing you soon!
Cataract Surgery Consultation
You will have your first clinic consultation, not surgery.
If you have decided to have surgery, after Dr. Lu discussed with you about the benefit and risk of the cataract surgery, you will sign surgery consent for your cataract surgery.
If you need more time to think about your decision of your cataract or glaucoma surgery/procedure, we recommend you go home and take time to think over and discuss with your family members then let us know what is your final decision.
Once you sign your consent, we will arrange your intraocular lens measurement to determine your IOL power, which must be done before your cataract surgery date.
You will need to fill out the Hospital questionnaire so your anesthesiologist looking after you on you surgery day will able to review your medical issuers.
We will provide your very detailed instruction sheet about when and where to go to the hospital, make sure you read it carefully.
If you take Flowmax, please stop for 2 weeks before surgery since Flomax can interfere with iris muscle movement. If you cannot stop Flowmax before your surgery, please let Dr. Lu know on the day of the surgery so Dr. Lu will use a special medication to block the effect of the Flowmax.
Some patient with high Eye pressure risk will be given Combigan or Diamox before your surgery.
Please make sure take your high blood pressure medication with sips of wateron the morning of the surgery.
1st Post Cataract Surgery
You will have your first post-surgery appointment within 24 hours. Most likely that will be arranged for the next day. However, it can also be at the late time of same surgery day. Nurse will give you the time before your discharge. You do not have to call office to confirm that appointment.
Start the Tobradex every 2 hours right after your surgery until you go to bed. No need to get up to put the eye drop.
Take Tylenol 325mg or 500 mg q4h if your eye has some discomfort.
From next day, Tobradex every 4 hours (three meals and before bed time). No need to get up at night.
Plastic cover over surgery eye for one week before bed time to avoid touch your eye while you sleep.